Established in 2009, The Birder's Store is run by birders for birders and is based at our store in Worcester, England. We stock a huge range of birding equipment including binoculars, monoculars, spotting scopes, tripods, clothing, and accessories to suit all budgets. Whether you're a beginner or a seasoned birdwatcher we offer expert advice on choosing and using the right equipment for you. For example, if you're looking for advice on choosing your very first pair of binoculars or technical know-how on setting up your camera or smartphone for digiscoping, we'll be happy to help.
Equipment can be 'field-tested' at the viewing area adjacent to our store so that you can assess whether a particular product will be suitable for your needs. We also offer a vast selection of books and DVDs for all corners of the world.
Our shop is open Tuesday to Saturday while we also operate our own website where a wealth of information can be found.
Related Webinars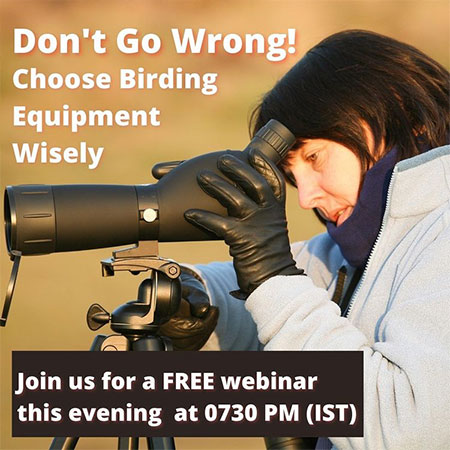 Binoculars & Scopes For Birdwatching
Date: Wednesday, April 21, 2021
Time: 7:30 AM Calcutta, Chennai, Mumbai, New Delhi GMT +5:30
Speaker:Mohit Aggarwal & Brian Stretch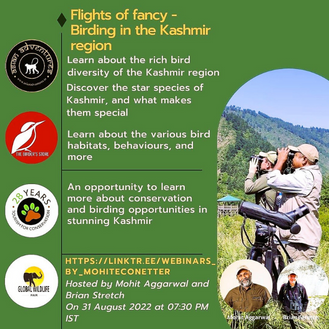 Kashmir Birding Adventure - A First-hand Experience
Date: Wednesday, August 31, 2022
Time: 7:30 AM Calcutta, Chennai, Mumbai, New Delhi GMT +5:30
Speaker:Mohit Aggarwal & Brian Stretch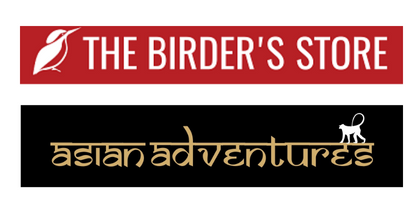 Related Products