How to Plan a Safe Holiday in Hills an exclusive Insight by Experts
I grew up in the hills near Shimla in Himachal Pradesh, India. So it is obvious that the mountains keep pulling back this Delhi woman that I have now become. The enchanting aura of the serene green mountains, wherever it is in India, just drags me in for a holiday every year…year after year.
But this year, when I took a working vacation at Pangot near Nainital in Uttarakhand, I came back with not just a refreshed mood but certain lessons as well. Lessons of which some belonged to me, while some came from others who were holidaying along-with me.
Coming back to Pangot, it is a tiny hamlet that is just 15km away from the very picturesque Nainital. Not known to many, this is one of the best international birding destinations in the world. And it is far away from the maddening crowds of the city as well as mobile phone connectivity! I felt as if I were in heaven! No disturbance, sheer peace. Though it was a working vacation, it felt like a full vacation sans any disturbance from phone calls, etc. A perfect detox for people like me.
But then what about those who were traveling with children? Or who had left behind aged parents and needed to check up on them, off and on?
How do such people plan a peaceful holiday in the hills? This and many more questions will be answered by me, to help you plan a safe holiday in the hills of our 'Incredible India'.
1. KNOW YOUR DESTINATION, BEFORE YOU TRAVEL
Thanks to Google, we don't have to go far off to know our destination. All the information you need as well as the contact numbers of all emergency services are available at your fingertips.
"But beyond that, always gather more information from your tour operator as well as the manager of your lodging place. We at Asian Adventures take the utmost care of making our guests aware of the emergency facilities nearby all our resorts. But we also tell the guests that they must carry their basic medicine stock whenever they are traveling, even if you don't have a medical condition. Precaution is always better than PANIC!" asserts Mohit Aggarwal, Founder, Asian Adventures – one of the most preferred eco-tourism company in India.
January 17, 2018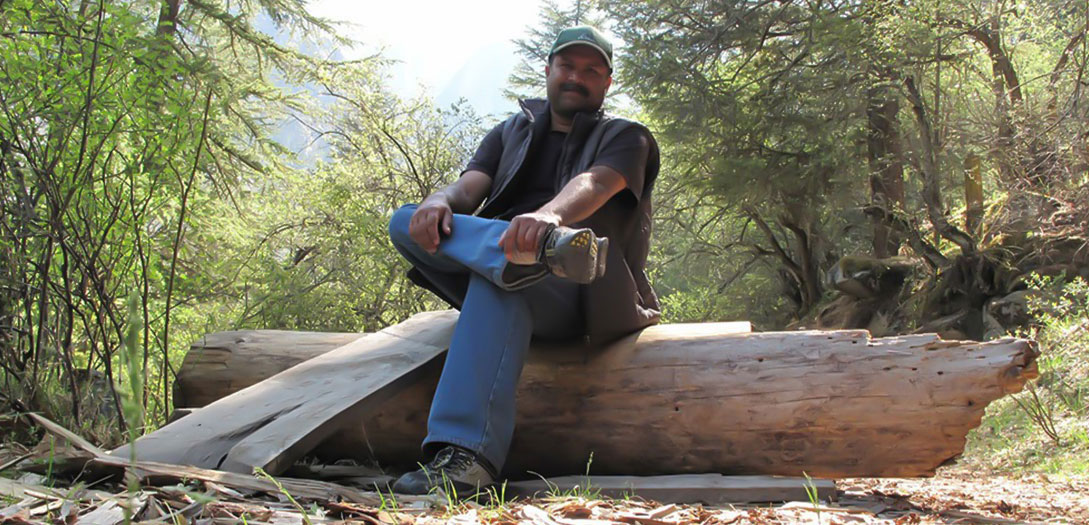 ASIAN ADVENTURES' FOUNDER MOHIT AGGARWAL ON A TREK WITH FOREIGN TOURISTS
2- CARRY LOCALLY FUNCTIONAL MOBILE NETWORK SIM-CARD
Before you book a place to stay, ask the manager, which mobile network is functional in that region and keep an extra mobile sim-card ready for that service provider. Circulate this number among your family members. You must not be far from their reach when they need you or vice-versa. The same number must be with the manager and staff of your lodging place as well, so that they can trace you, in-case of any emergency at your end.
3- MOUNTAINS HAVE AN UNPREDICTABLE WEATHER
A family friend was recently caught up in the bad weather on the Chandigarh-Shimla highway, which had caved in at many places due to incessant rains. Reason? He did not bother to read news and thus pay heed to constant alerts being sounded by the media, to avoid a holiday in the hills during mountains. Though hills are very unpredictable, still it is always better to go by the weather forecast, if you wish to stay safe!
"Also, even in summers, the temperatures dip too much below what a normal body can tolerate. And this is not only harmful to the vital organs but also to your bones, in the long run. So you must carry ample woolens even if you are holidaying in the hills in peak summer," alerts Dr. Sean John, Senior Orthopedic Surgeon from New Jersey.
And a rainbow/ bright umbrella like the one I am carrying here will not only keep you safe from unpredictable rains but also add beauty to your photographs!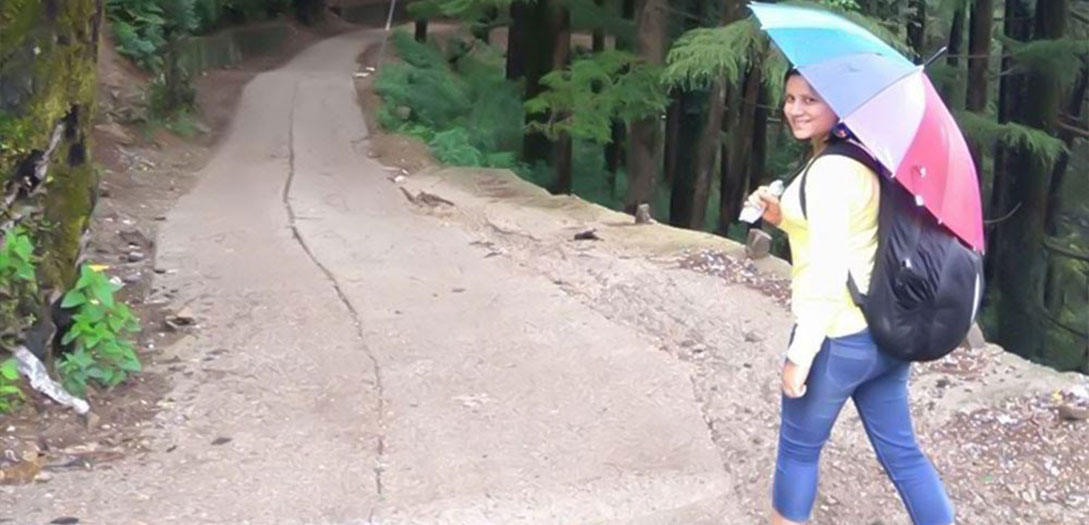 HAT'S ME ENJOYING A SUDDEN DRIZZLE DURING A TREK IN HIMACHAL PRADESH
4- MUST-PACK THESE IF HIKING/TREKKING
Avinash Chaubey, a tech-expert and avid biker from India says, "If you are planning to go on trekking, you must have dry food items and enough water/glucose with you. You must plan the trek either early morning or post-lunch. And that too with a local guide in tow. Hills are unsaid natural reserves of wild animals and local guides are the best ones to know the safest trek. And always remember, the sun is very piercing in the hills due to clean environs. So not just carrying an anti-suntan lotion is enough." Avinash loves to traverse the length-and-breadth of the Himalayas on his bike, so-much-so that come a long weekend and he is out!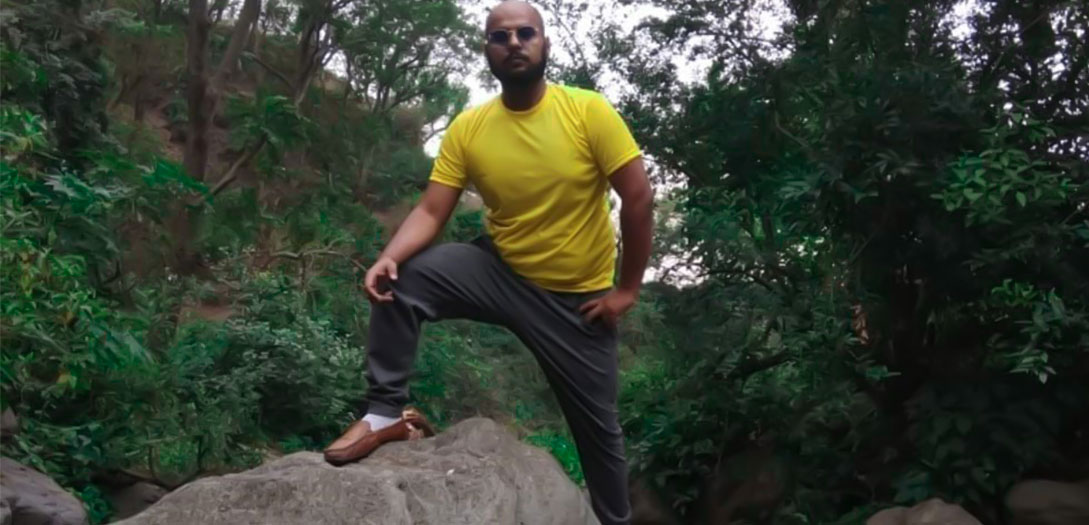 AVINASH CHAUBEY, TECH-EXPERT & AVID BIKER
5- OWN SAFETY KIT IS A MUST-CARRY ITEM
Senior lecturer and solo-traveler-and-biker from Bengaluru, Dashmi Mohan adds, "Hills means a treacherous terrain, especially for those who do not belong to the region. So your own first-aid kit in your handbag is a must carry always. Whether you travel with family or in a group or solo like me, this is a must-carry item in your bag. And this applies to not just hills, but every travel expedition you take since ambulance will take time to reach anywhere and everywhere."
And I second Dashmi since I keep tripping at slippery treks on the hills. And it is always my safety-kit that has come to my immediate relief.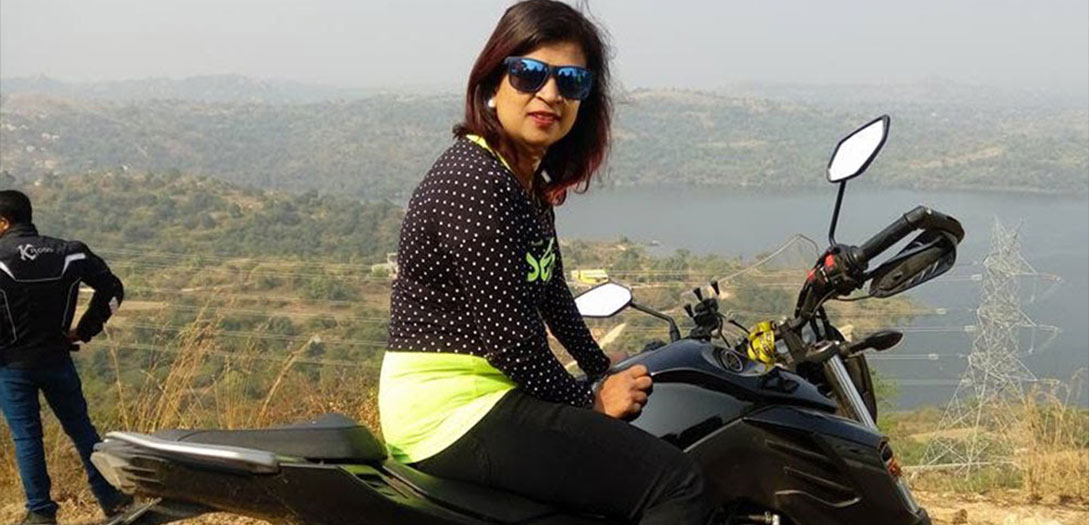 LECTURER AND SOLO-TRAVELLER DASHMI MOHAN ALWAYS KEEPS A FIRST-AID KIT HANDY
6- BEFOREHAND IDs AND PERMITS
A prior-to-tour knowledge of the IDs and permits you need to explore a reserved area, is always a safer option, especially if you are on way through a private driver or cab.
For instance, you need special permits beforehand to visit the Rohtang Pass near Manali in India. We suggest: Hire a driver, avoid driving in the hills if you aren't aware of the track.
"Also other places may require special permissions for visit, photography or filming. For instance, to click pictures of Chail Palace near Shimla or to visit Pangong Lake in Ladakh you will need a beforehand permit. And having all these in place beforehand makes your tour peaceful if you are traveling with family. It also saves time," asserts Sylvia Presario from Italy who had to wait three days during peak season, just for the permit to Rohtang Pass. And later got stuck in bad weather. Sigh.
7- IF HIKING OR TREKKING…
"You must always deeply research about the length, duration and recommended physical conditioning for the trek/hike you want to do. Also, prepare for the same in your own city by doing regular running and exercising well for tough terrains. Even if you have to take the help of an instructor, do it. Hills as well have been saying are unpredictable. So better go prepared than come back drained out and fall sick due to stress/strains," asserts Nilesh Ukey, famous Time-lapse Photographer from India. And an avid trekker who recently successfully completed the very treacherous Frozen River Zanskar Trek in Ladakh also called the Chadar Trek, Ladakh.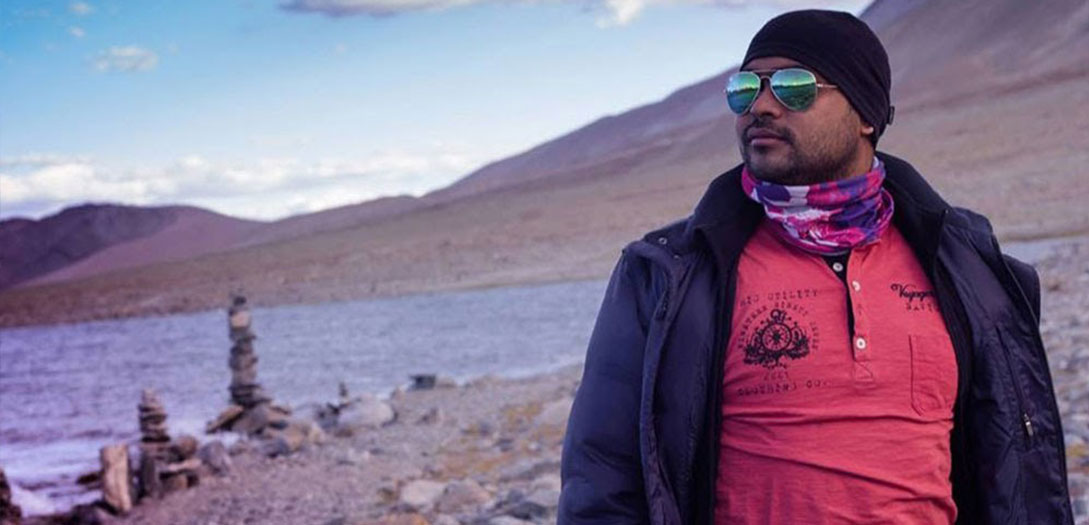 AVID TREKKER & TIMELAPSE PHOTOGRAPHER NILESH UKEY AT THE ZANSKAR VALLEY
8- PREFER TO HIRE A LOCAL CAB DRIVER
It is always safer to hire a local driver since he is aware of the route, the region, the treks, better than the one you have brought from your city. The added advantage is that the locals mostly 
double up a guide as well.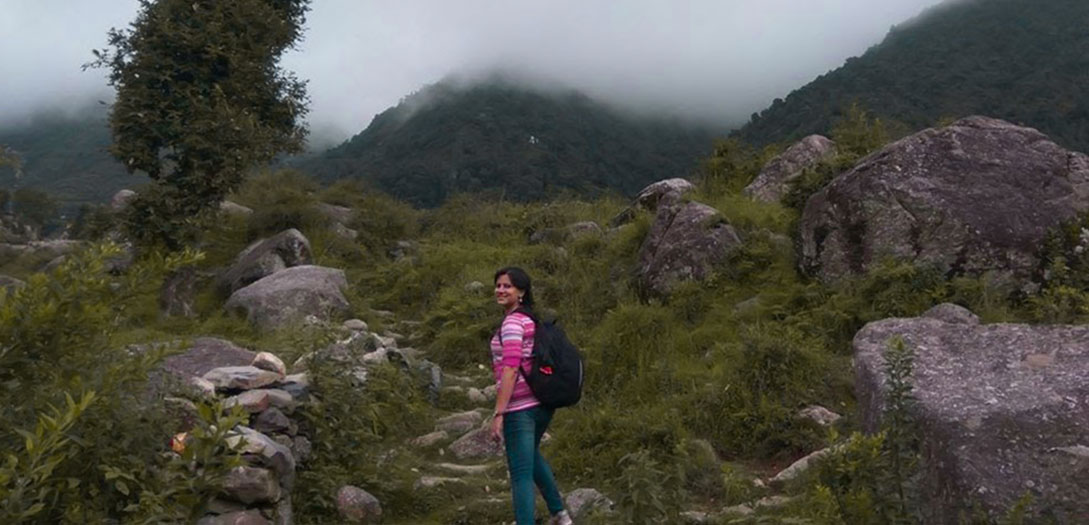 THAT'S ME AT AN OFFBEAT SITE NEAR MCLEODGANJ IN HIMACHAL PRADESH, INDIA
9. GUIDE TRAVEL COMPANIONS ABOUT BASIC RULES
Whether traveling with family or friends, brief them about the safety tips to be followed in that particular region - the do's and don'ts; the rules to follow in hills; in short, be their safety guide. 
"A big problem can be averted if the entire team stays alert. A lot of accidents happen due to either lack of awareness or due to careless attitude," asserts Schweizer Alpen, an elderly tour guide at the Swiss Alps. Alpen during his three-decade-old career has seen many tourists fall to death or get trapped in some other danger in the region, due to lack of alertness/awareness about the region. 
10. TRAVEL INSURANCE IS A GOOD IDEA
"Getting your travel insurance done well in advance, is not a bad idea. I am not trying to scare you. But if you are one of those people who is accident-prone or keeps tripping in the hills, then this is the most important one for you," says Aaron Paul from France who runs special tours to Mont Blanc - the highest mountain in the Alps and the highest in Europe west of Russia's Caucasus peaks. 
These days even the Indian Railway does your travel insurance at a very minimal cost, so why can't you do the same for your family? 
CONCLUSION: Last but not the least, keep at-least five people informed about your trip and update your family about your whereabouts from time to time. And this must be done as and when you cross a different landmark, especially when you are trekking. This will help them track you down with the help of local authorities, by tracing your last location, in-case you fall into any trouble. After all, your safety is always in your own hands. And even God helps those who help themselves! 
So, with the holiday season just around the corner, where are you traveling next? Don't forget to share these safety tips among friends and family, you never know which life you might end up saving!