The Thrilling 12 Day Tiger Tour of India
January 17, 2018


When I set on a month-long trip to India in February 2016, little did I know, I was about to embrace an adventure that will leave behind memories for a lifetime. It was not just the beauty of the land that awed me, but its Royal Bengal Tigers, which left a majestic imprint on my memory. I had come to India to explore its magnificent monuments but suggested by my Indian Neighbour in Sydney, I also took on the 12-day Tiger Tour of its hinterlands. I booked it through Asian Adventures which are considered one of the pioneers in the eco-tourism sector in this amazing land.
Our first stop after reaching Delhi was the Ranthambore National Park in Rajasthan for a two-night stay. The drive itself to the reserve was a colorful treat – watching the birdlife, the village life, and tasting yummy Rajasthani snacks. We reached the late evening, welcomed by the song of the birds around the lodging place which is another treat in itself – surrounded by dense forest on one side it gave the thrill of "what if Tiger comes here" and on the other hand threw our eyes wide open to amazing birds, never seen before.  
There are five core zones of Ranthambore Tiger reserve which are traversed through via Jeep Safari – which is either taken up early morning between 6-9 am or early evening 2 pm-5 pm. We explored the nook and corner of these five zones. And then I found out that the two places loved by the Tiger as its resting zone are the SOORWAL LAKE and the ruins of the RANTHAMBORE FORT. We got amazing captures of the majestic animal in these two regions. 
And I also loved the hidden Ganesha temple of the Fort region, where through binoculars we spotted a Tiger at a long distance. And I also found some peace here – something that I had never experienced before. There is surely something about the spiritual places amid the Tiger's Den! 
Later I bought some Indian artifacts from 'Dastkar' – a social enterprise run by women, whose husband's work as guides or in other related vocations at the National Park. The two days spent here would culminate into an evening of Rajasthani dance, music and cuisine. 
Our next stop to meet the Tigers was the Bandhavgarh National Park, which we were told will have more Tigers than Ranthambore. The information itself set my pulse racing! Our journey to Bandhavgarh happened via Delhi through Jabalpur. And when we reached our lodging destination- Monsoon Forest, my heart set out a thumping applaud for the tour operator. The Asian Adventures' team really knows their job well. It is a unique eco-lodge with luxury air-conditioned tents and indigenous central Indian mud house styled architecture. With beautiful grasslands, views of the forest and the Bandhavgarh Fort in the distance, serenity will seep into you.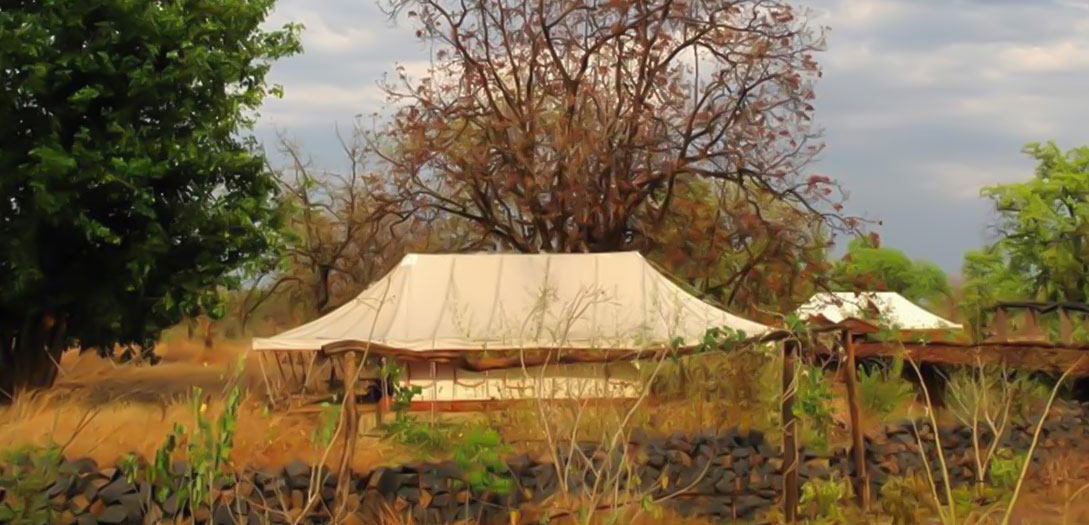 After a short birding trip in the vicinity of the resort, we call it a day post a very early dinner since the next four days at Bandhavgarh required a lot of stamina! 
Bandhavgarh National Park has three best zones – namely TALA, MAGADHI, AND KHITAULI – famous for the Tiger Safari.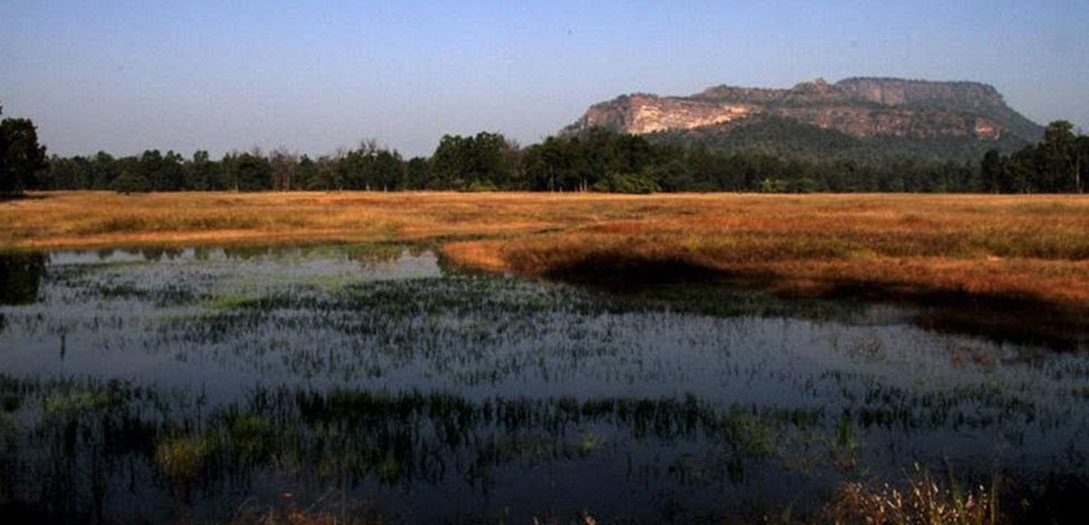 The Tala Safaris meant spotting not just Tigers, but their cute cubs as well. We also spotted some rare birds and wild boars here. The Magadhi Zone was a disappointment since we could not spot any Tiger here despite three Safaris across four days. But Khitauli was a Tiger Lover's delight in totality. We spotted some three Tigers, one of whom had just caught a Cheetal Deer and was enjoying its catch! eight Safari and several hundred clicks on we were a happy lot of 14 people who had come from different parts of the world for this Tiger Tour!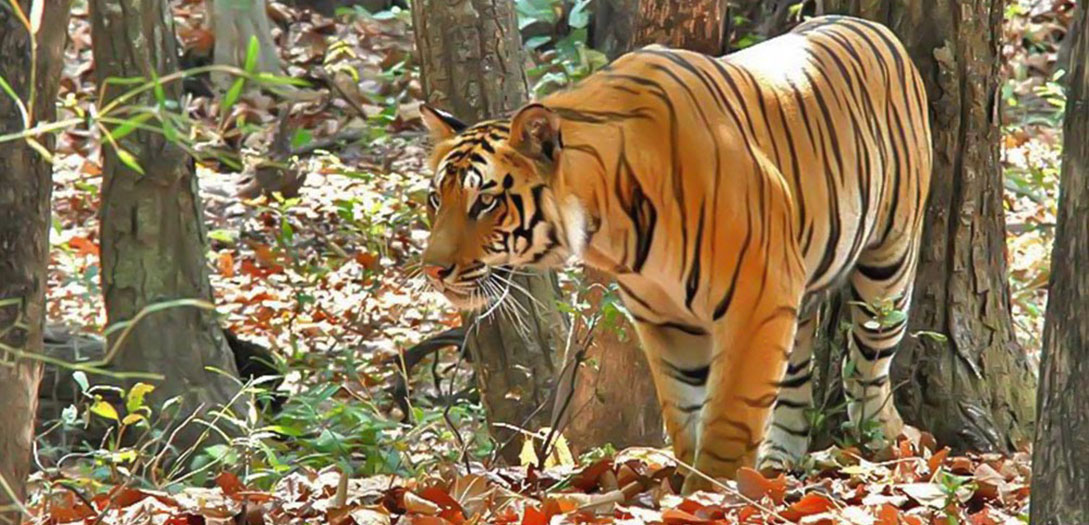 In Bandhavgarh, along with the Tiger, we also saw Spotted Deer, Blue Bull, Indian Gazelle, Hyena, Jackal, Wild boar, Sloth Bear, Common Langurs, Rhesus Monkey, etc. We did all this in four days, but if you get bored, then you can also choose to explore birdlife in the forests, fort or adjoining areas like the Bhadrashilla Lake, Gadhpuri Dam and Bhambhera Dam which are ideal for birding. The other tourists spotted various varieties of Egrets, Darter, the Yellow and Red-Wattled Lapwings, Egyptian Vulture, Kingfishers, and Indian Rollers.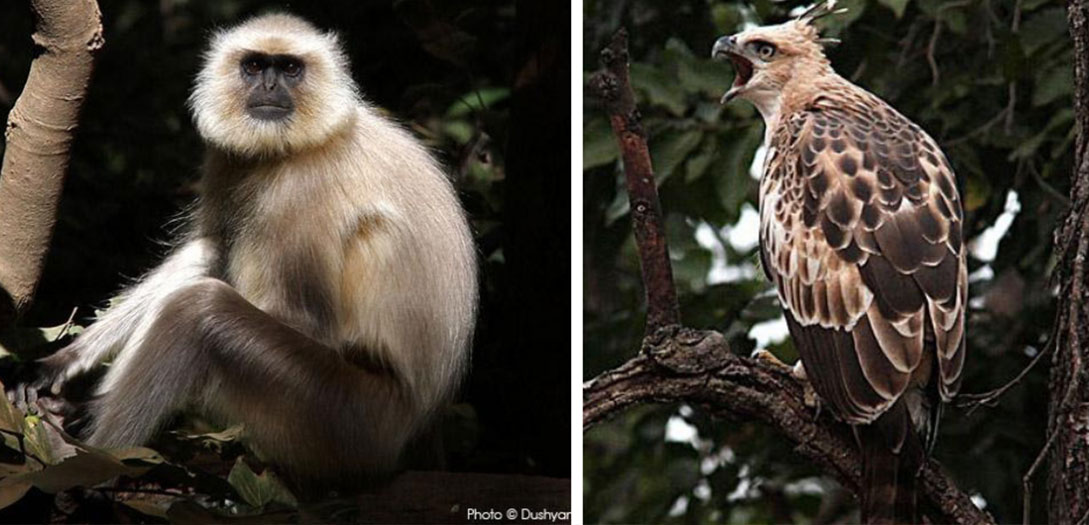 I was among that part of the group which also went to the Baghel Museum which houses precious belongings including a stuffed white tiger of the then Maharaja of Rewa.
After an amazing four-day Tiger tour of Bandhavgarh National Park, we reached Katni for an Overnight Train to Agra – the land of the most famous wonder of the New World – the Taj Mahal. We made the most of this train journey, playing games, singing songs, and knowing each other better through the photographs we have captured in the last ten days.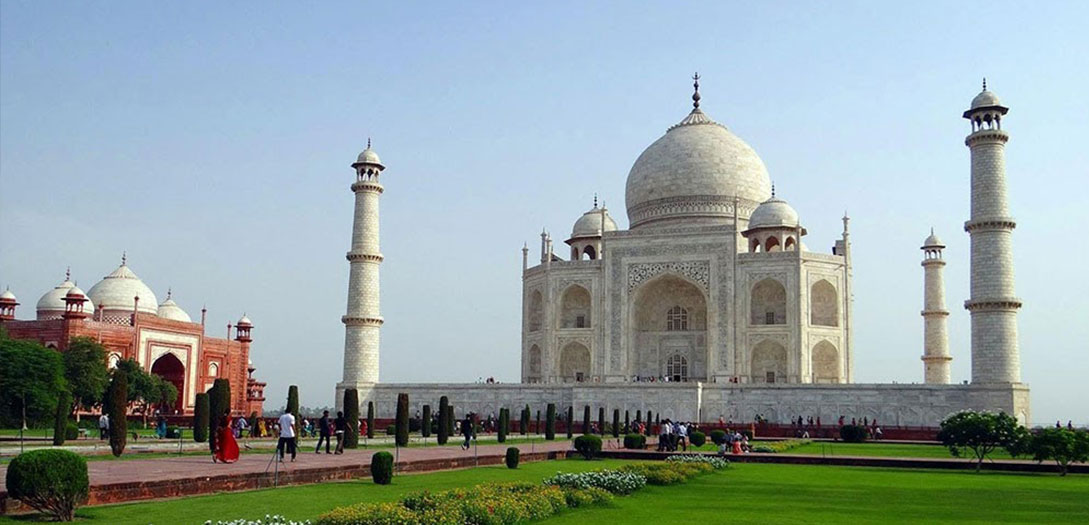 But mind it there are NO TIGERS IN AGRA! So what were we here for besides the Taj? We were here for some birding! Yes, never heard before? Well, know it now, see the images I have uploaded! The lake behind the main structure of the Taj invites some 200 species of birds during the winter months. After enjoying the Taj and its vicinity we returned to Delhi from where our Tourists returned to their respective homelands. I would like to sum-up my Tiger Tour of India in just three words – MAJESTIC, MAGNIFICENT & MARVELOUS.